Express & Star recently reported how West Midlands bus and tram passengers who pay by contactless are at risk of being overcharged with Transport for West Midlands (TfWM) saying: "it's a real problem".
By contrast, passengers who use a Swift card can benefit from the 'capping' service which automatically calculates the cheapest deal no matter which operator they use.

For example, if you take several single journeys in a day, or three days, or a week, the card will charge you for a day ticket or whichever costs the least regardless of whether they travel on National Express, Diamond or another provider.

Customers using a bankcard to pay don't currently have that option when using several different operators – but transport chiefs think they have a solution.

Matt Lewis, technical director of Swift, the electronic ticketing scheme developed by TfWM, explained the situation to councillors at the most recent West Midlands Combined Authority Transport Delivery committee meeting.

He said: "The way that contactless payment works, it's really protective about data exchange.

"National Express uses INIT ticket machines, most others use Ticketer ticket machines, and they're not allowed to share data.

"So what that means is, if you get on say, the 16, you come into Birmingham on a Diamond bus, you come out on an NX bus, there's no data exchange that allows best value capping and you can have the customer being overcharged.

"It's a real problem."

TfWM has been working for three years to solve the problem, alongside transport group Midlands Connect and digital 'solutions' experts Coral Team.

A design has been finalised and government funding provided so that procurement can begin in the next few months, with delivery expected by late 2024.

"West Midlands bus and tram passengers who pay by contactless 'at risk of being overcharged'" – Express & Star, 17th January 2023
It's a bit of a conundrum really, and while no figures are quoted in this report, I have read elsewhere that this project is set to cost millions of pounds to develop and implement.
That's right, millions of pounds of taxpayers money to be spent developing a system, so that passengers paying by contactless card can enjoy best value capping no matter which operator they travel with.
I would hazard a guess that maybe there aren't that many people for whom this is an inconvenience, here in the West Midlands, National Express (NX Bus) operate the vast majority of services, and their system already caps the amount charged at the appropriate 1day / 3day / weekly rate. Same goes for Diamond and other operators, if you only ever travel on their services of course.
Comparisons are often made with the Oyster system used by Transport for London (TfL) – "why don't we just adopt the Oyster system?" is a common question often asked – however the difference in London is that TfL own and manage the bus network and ticketing, with the various bus operators running the services under contract. TfL collects all ticket revenues and disburses them to the operators, bus drivers don't even issue tickets now.
Still, it seems to me that TfWM want to spend millions of pounds on "reinventing the wheel" when they already have a solution in place.
TfWM launched their Swift product "Swift Go" in 2020 initially on the Metro tram service, then early in 2021 it was made available to use on buses.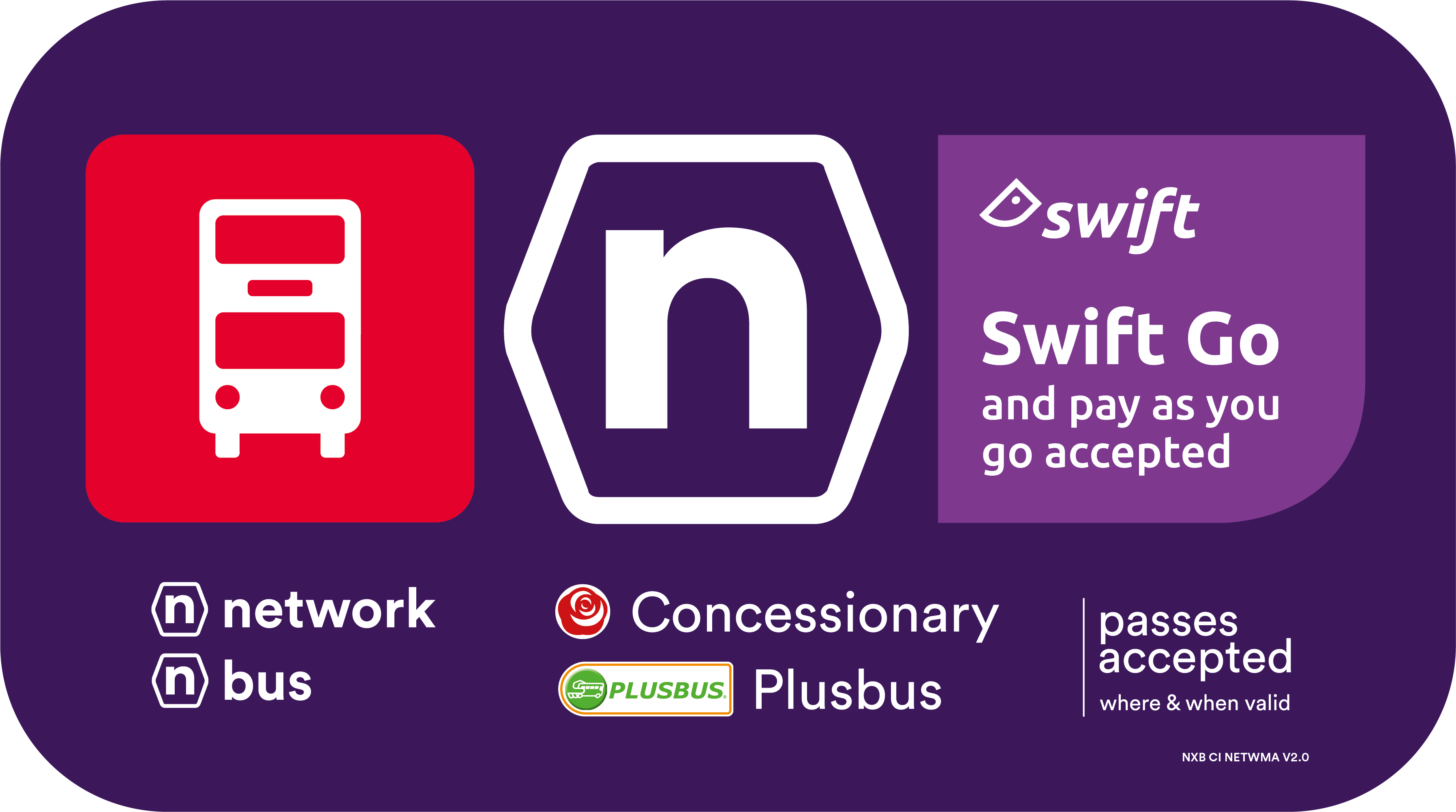 Later in 2021, 3 and 7 day capping was introduced. I can only imagine that a fair few bob was spent on developing this 'solution', yet despite some initial publicity, there doesn't seem to be much promotion of this product.
When signing up for a Swift Go card, users have the choice of either 'topping up' their card, thus having a 'credit balance' on it, or you can link it directly to a bank card (debit/credit) from which payments are taken.
In my opinion, it would be a far better use of taxpayers money to encourage uptake of Swift Go, rather than spending millions of pounds on a new system, just so passengers can just use their own contactless bank cards.
Granted, a lot of people just like the 'convenience' of being able to tap one card, but if most people only ever travel regularly on the same operator's buses, does that justify the huge expense being incurred?
It would probably be cheaper to just bulk mail a Swift Go card to every household in the West Midlands, with an 'invitation' to register it online, link a bank card to it, and start using it straight away for 'capped' pricing no matter what operator you use it with. If a household needs additional cards, they can of course be applied for online at the TfWM website.
Ultimately, I think the amount of money being spent on this 'new solution' by TfWM – which it is claimed will then be rolled out across the country (outside of London) – will mean that in the end, such products as Swift will end up 'obsolete', and even the notion of 'season tickets' will be phased out, which will see the regular passengers such as myself who enjoy heavy discounts on bus travel by paying a monthly subscription by direct debit, ending up paying more.
There are two other options that TfWM could implement, though at what cost I do not know:
Insist/specify that all bus operators use the same ticketing system as a 'standard', which would facilitate the ability for all contactless payments to be capped at set rates
Implement a 'standard' ticket system which would see TfWM collect all revenues, and then disburse them to operators, as TfL does.
I don't think either of the above two options would go down well with bus operators though, not while the 'dominant' operator with the higher percentage of vehicles uses one system (Init), while all other operators use another (Ticketer).
At the end of the day, I'm all in favour of making public transport easier and more accessible to all, as well as ensuring that passengers are getting the best value for money for the journeys that they undertake.
But I think that TfWM already has a solution in place in their Swift Go product, for those that travel regularly using multiple bus operators, and the cost of promoting and publicising this would be much lower than developing a brand new system at the huge cost to the taxpayer that has been quoted.